What we do
City Praise Centre CIO is registered as a Charitable Incorporated Organisation in England and Wales, No. 1160677 whose objects are:
(a) to proclaim the good news of Jesus Christ and to advance the Christian faith for the benefit of the public by:
Providing and maintaining places of worship for members of the Church and the Christian community;
Communicating Christian principles and lifestyle as taught in the Bible;
Training Christians for ministry and service within the Church and the wider world
Partnering with other churches, faiths and Christian organisations to enlighten others about the Church and its Doctrines.
(b) The prevention or relief of poverty anywhere in the world by providing or assisting in the provision of practical assistance and support to the poor and disadvantaged.
We are governed using the Apostolic system of Church Governance that is common within the Pentecostal movement as a whole.
The spiritual governance of the church is vested in the elders. The Pastor is accountable to the Pastoral Committee who ensure he or she fulfils the role in accordance with the Statement of Beliefs and the stated objects of the charity.
The trustee board is responsible for the legal and administrative governance of the church and setting the policies through which the church is managed and run. The Pastor is accountable to the Trustee board who ensure that he or she fulfils the role in accordance with the laws of the land and the stated objects of the charity.
Responsibility for implementing the vision, direction, strategy and management of the church is devolved to the Pastor who may appoint and employ other ministers and helpers in accordance with the charity's Staff Policy, as is necessary to fulfil the stated objects of the church.
As trustees, we meet formally around four times a year and more often as situations dictate. All meetings are formally minuted, which are then provided to CPC's auditors at the end of each year.
Current Trustees
Tessy Ojo CBE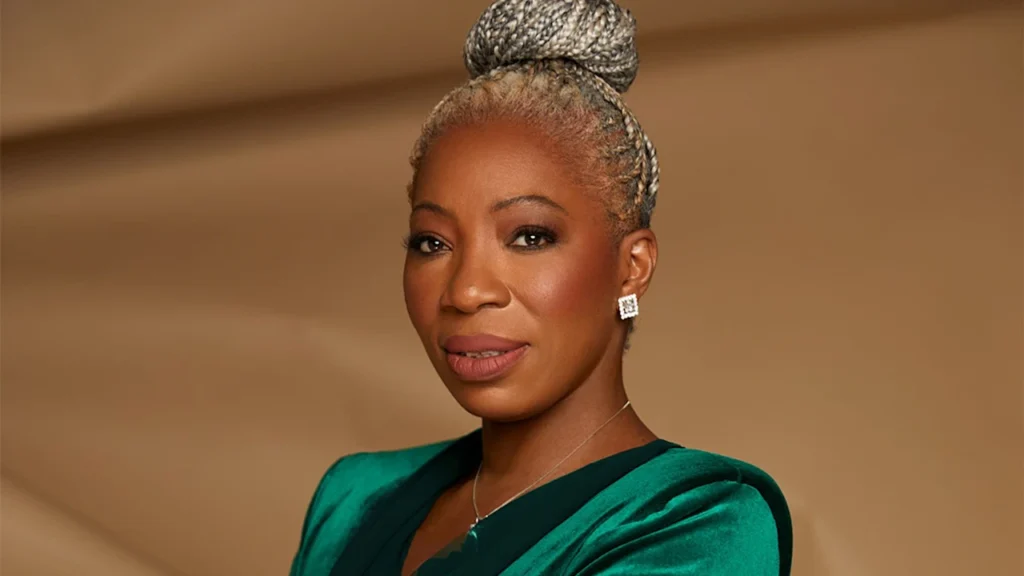 Tessy Ojo is the Chief Executive of The Diana Award, the only charity that carries the name of the late Princess Diana across the world. She heads the church's Host Team and is a fellow of the Royal Society of Arts. Tessy is married to Stephen, a Software Consultant and has two children, Keren and Jonathan. She enjoys cooking, travelling and hosting in her spare time.
Yinka Tomori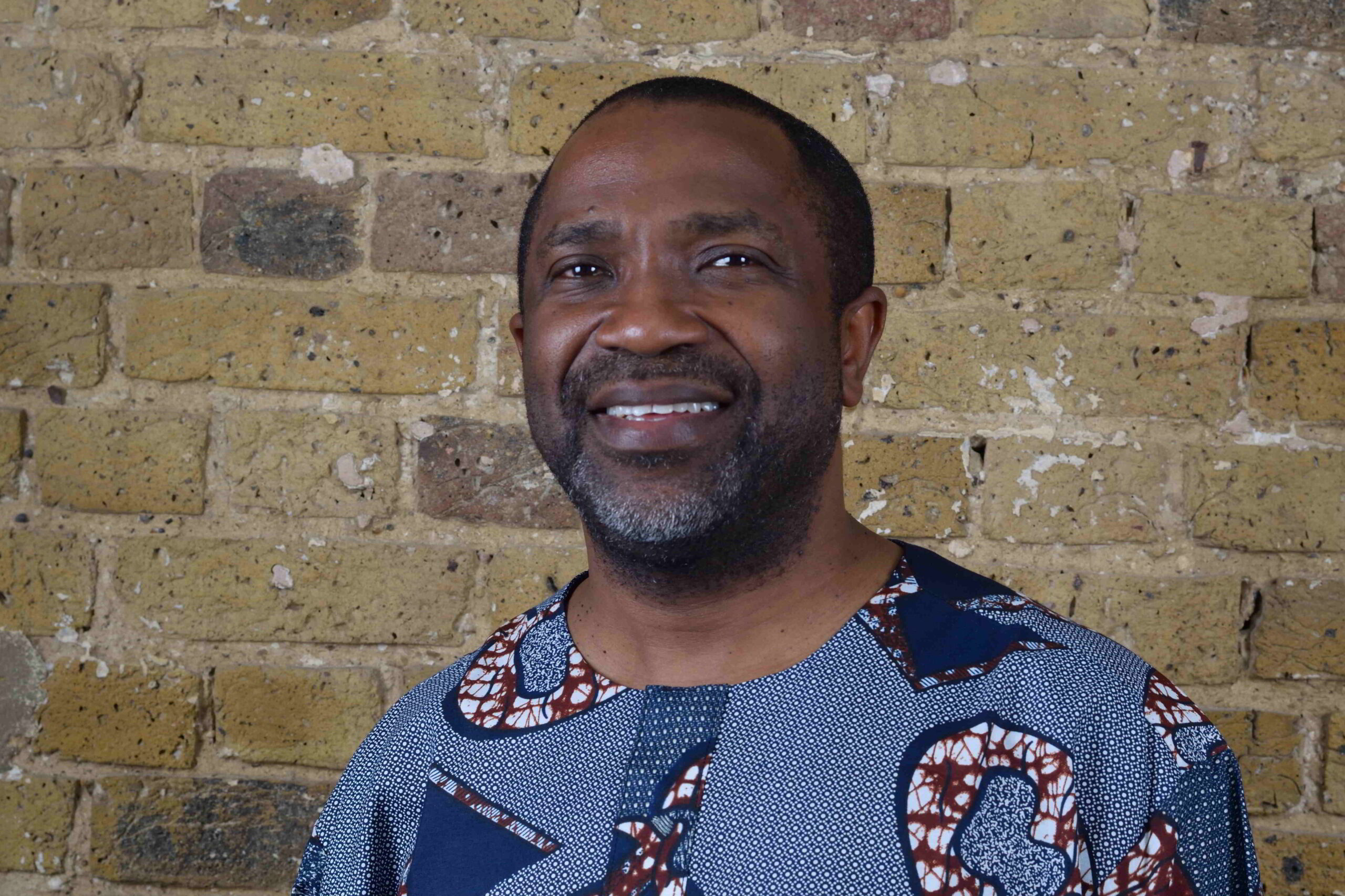 Yinka is married to Mo and they have two children – Fikayo and Tunrayo. Yinka is a chartered accountant that specialises in the financial administration of charities.
Ruth Lindsay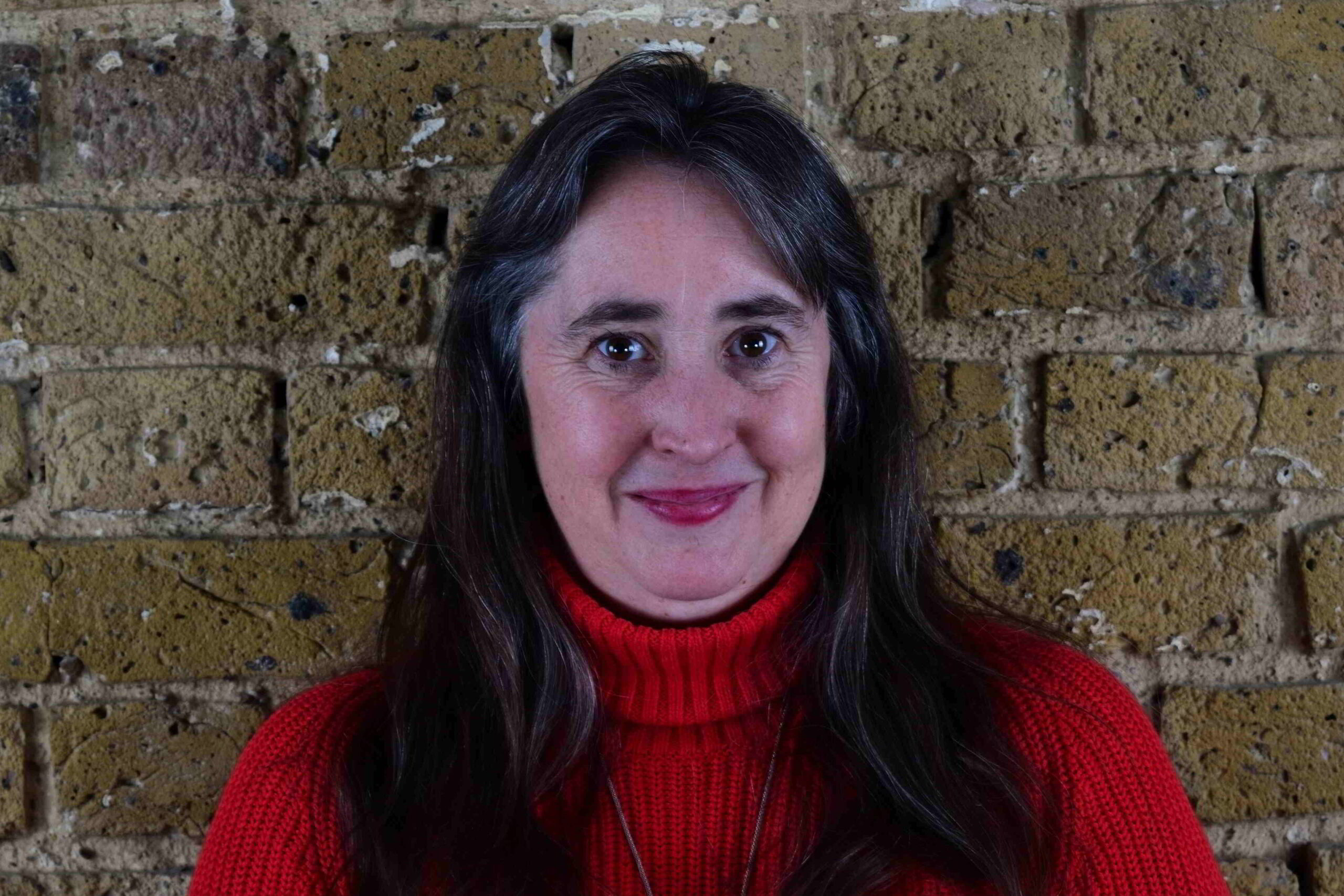 Ruth is married to Paul and they have four girls, Ruth is the Medway Foodbank project manager, and has over 10 years experience in being a school governor specializing in policies and community work.
Olufemi Lakeru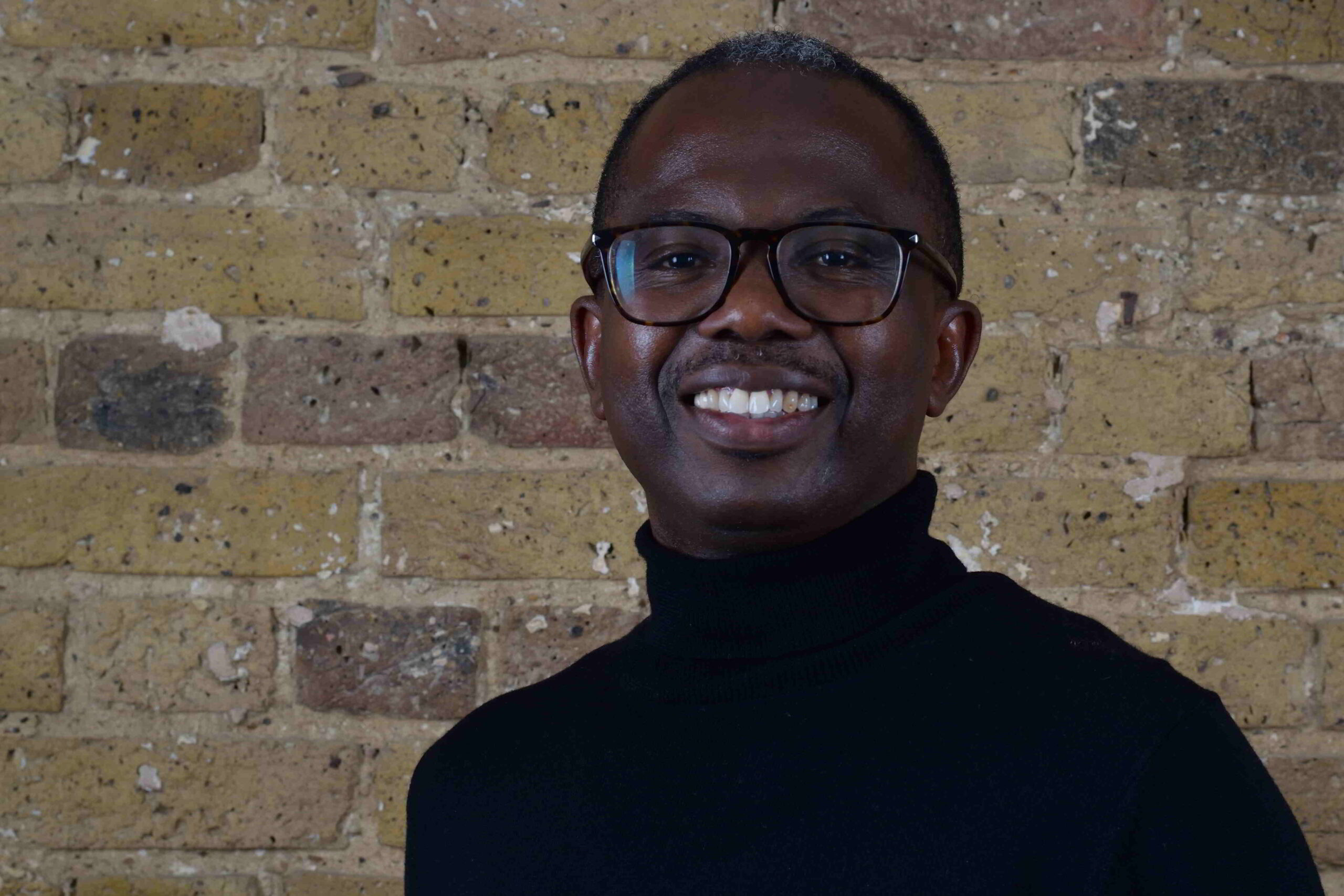 Femi is married to Bimpi and they have two children Fayo and Temi. Femi is a pharmacist and is involved with the CPC men's ministry and worship team.
Graeme Baldwin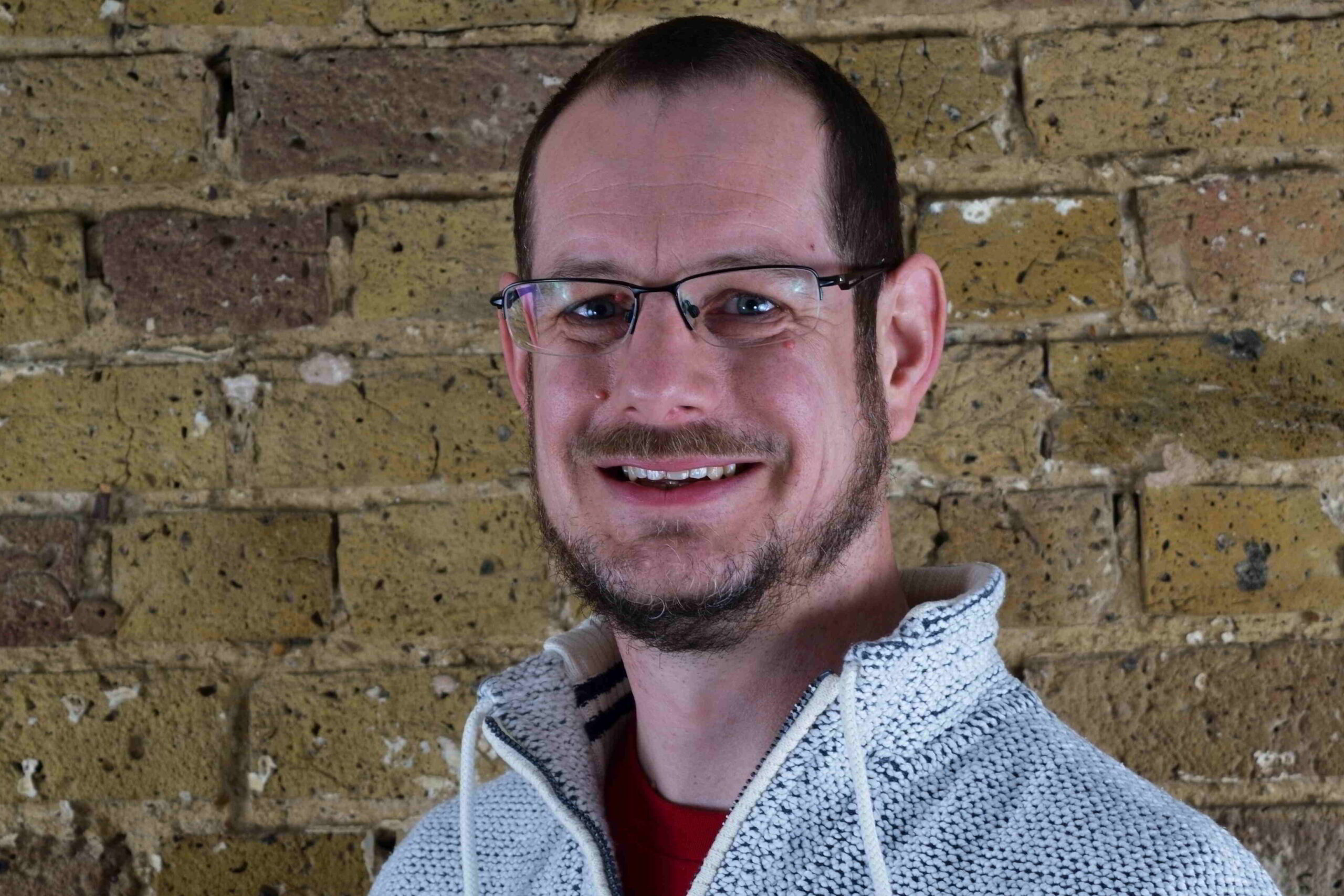 Graeme is married to Claire and they have two children – Iona and William. Graeme serves as the Pastor of CPC and is included as a trustee due to the churches status as a Charitable Incoproated Organisation.
How we operate
It is the role of the Pastor to set the vision of our church, while the role of trustees to ensure that the church's vision and strategy are implemented in accordance with CPC's governing document and UK law.
As it's not possible for the trustees to be personally involved in all the decisions that need to take place in a church of our size, the trustees set out the detailed policies on how the church is to operate, which are mostly delegated to the pastor.
Every year, the Pastor outlines his vision to the trustees along with a detailed annual budget, which includes hiring staff to help implement the vision. The budget is discussed in detail at a trustees meeting and is typically approved.
Execution of the budget is carefully monitored and reports provided to the Trustees on a regular basis. Should changes to the budget be required then these are discussed and approved as necessary by the Trustees.
How salaries are set for paid staff
Salaries of church staff are set according to the roles they play compared with what those roles command in the open market. To help with this, salary surveys are often consulted and discussed by the salary review committee to ensure that people are fairly rewarded for what they do.
Staff salaries, terms and conditions are recommended by the Pastor and approved by the Trustees according to the set budget. However, the Pastor's salary, terms and conditions are set solely by the Trustees without their involvement.
How the church guards against fraud and malpractice
Each year the church undergoes an extensive audit by an external company that specialises in Charity Law. The findings of this review is written up and published in the annual report that is submitted to the Charity Commission. A copy of this is always available on request.
The trustees review this audit and look at whether the controls in place are adequate. In addition to this, the Inland Revenue, on occasions, perform a detailed review of all income and expenditure. This usually takes place at short notice and is extremely thorough lasting a number of days.
We are pleased to report that these reviews have always praised the church in the strength of its controls, and rarely make any recommendations for change – all of which is a testament to the way in which we take governance and the professional nature of our approach.
How staff are recruited
City Praise Centre operates an Equal Opportunities policy whose aim is to ensure that all of its employees and job applicants are treated equally irrespective of disability, race, colour, nationality, ethnic origin, age, sex or marital status. This policy sets out instructions that all employees are required to follow and in the way staff are recruited and managed.
From time to time, we post on the footer section of our website, those staff positions we are looking to fill.
Do you have a question?
Should you have a question that isn't covered on these pages, then please get in touch with us by calling or sending an email to [email protected]
Privacy policy
Before we begin
Whenever we say 'we' or 'our', this means City Praise Centre Church (CPC), and its associated projects and ministries. City Praise Centre is a registered charity in England and Wales, charity no: 1160677, and our registered address is: 9-11 Lower Higham Road, Gravesend, Kent, DA12 2LY.
CPC is committed to complying with privacy and data protection laws, and the protection of your personal data. This policy governs CPC's digital data relationship with people. When using the CPC website, attending our events or services, or using any of our partner websites, we will collect different information about you, such as your name, telephone number, address and email address, and over time in some cases sensitive personal data. This is detailed in the 'What information we collect' section of this policy.
This notice explains how we will use that information, who we might share it with, and what steps we'll take to make sure it's private and secure. It applies to any of the CPC webpages, and any interactions you might have with us.
How we collect your information
We may collect and store personal information about you when you interact with us. For example, this could be when you:
Subscribe to our email list. This including but not limited to, the CPC Weekly News, Friends of Wombwell Hall, Star Trekkers and other categories of mailing list
Sign up to a course or event
Submit a prayer request
Complete a 'Get Connected' form online or paper
Apply to join a Group
Volunteer with us, or apply to volunteer
Submit an online enquiry
Signup to church centre App
Contact us, or become involved with us in any other way not listed above
The information we collect or have about you might come from different sources. Some of it will come directly from you. Some of it we might find from publicly available sources, which we have lawfully accessed.
We collect relevant information about you. This includes your contact details (name, email, address, school / organisation, your job position (if applicable) and other contact details, date of birth, age, and nationality). This might also extend to order data (e.g. online purchases), data from the fulfilment of your order (e.g. sales data in processing orders), and communications data (e.g. email data, third party information, chat data, instant messages).
Sensitive Personal Data
We do not collect "sensitive personal data" unless there is a clear reason for doing so – such as participation in a training event where we need this to ensure that we provide appropriate facilities or support to enable you to participate in the event. Clear notices will be provided on application forms for such events so that it is clear what information we need and why we need it.
All sensitive personal data is stored on a secure database, to which only a limited number of relevant staff have access. It is deleted when no longer relevant, is never shared with third parties, and is available to you at any point should you wish to see it.
If you're 12 or under
If you're aged 12 or under, you must get your parent/guardian's permission before you provide any personal information to us.
How long we'll keep your information
We'll keep your information to enable us to continue to provide you with information and services. We will keep this information for as long as you maintain an association with CPC and/or are using our platforms (e.g. our website and booking system). We may need to keep this information after you stop, as required by law and to protect our legal interests. We won't keep any information for longer than is necessary and when we no longer need the information, we will securely destroy it in accordance with our internal policy or fully anonymise it.
If you request that we stop contacting you we will keep a record of your contact details and appropriate information to enable us to comply with your request not to be contacted by us, we won't keep any information that we don't need.
How we'll use your information
We will only use your personal data where we have a lawful basis for using it. This means we will only use your information where you've told us we can; the law says we have to; we need to for the purposes of performing a contract; we have a public interest to do so; or we have a legitimate business reason for doing so.
We will use your information for a number of relevant reasons including to:
deliver our content on our webpages to you;
to provide the products and services you have requested from CPC
manage our relationship with you – including (if you agree) telling you about church events, activities, services and conferences, as well as new developments that may be of interest to you. If we contact you in this way, we will provide you with the opportunity to decline any further promotional communications
allow you to register for events and conferences
answer your enquiry
check you are who you say who are;
gather insights from data through data analytics, and this might include website usage data;
keep track of our conversations with you (by phone, in person, by email or any kind of communication);
enable to Elders of CPC and the staff of the Church to occasionally personally and directly communicate with you.
manage our internal operational requirements for audit and administrative purposes.
If you're unsure about what any of these uses mean, please contact us using the details below and we'd be happy to explain in more detail.
You can withdraw your consent to our receiving our newsletter at any time. To stop us sending you this, please email [email protected] or alternatively, you can withdraw consent to this by clicking the 'unsubscribe' option contained within the newsletter.
Who we might share your information with
We take your privacy very seriously and we'll only share your information where:
we need to for the purposes of providing you with services you have requested
we have a public or legal duty to do so eg. to assist with detecting crime or defending legal rights
we have a legitimate reason for doing so eg. to manage risk or assess your suitability for roles or services
we have asked you for your permission to share it, and you have agreed.
We may transfer and disclose your information to:
Our database service provider, who provide the infrastructure for us to manage our church database
Auditors and regulators, in order to comply with their requests
Government, courts and our regulators – but only if they have the right to see it, for legitimate reasons.
We do not currently, nor do we intend to, store online financial details (credit or debit card numbers) obtained through online transactions. We do not store details online, nor do we pass information to third parties, except where we are legally required to do so.
Sharing Aggregated or Anonymized Data
Where we have made your information anonymous, we may share it outside of CPC with statutory bodies such as Gravesham Borough Council. For example, we may share information that demonstrates the trends about general church attendance at CPC.
In line with the GDPR, you have a number of rights concerning your data. You can ask us to:
Show you what information we hold about you;
Update it or correct it;
Delete or 'forget' it, make it anonymous, or restrict, stop using or sharing it (unless that would be against the law or in order to defend or establish our legal rights);
Not to use certain automated decision processes for you (which CPC currently does not do for any activity)
Transfer your information to you;
In addition, you can:
Object to our processing of your information
Lodge a complaint with the Information Commissioner's Office
You can also write to us by email at [email protected] or by letter to the Pastor, City Praise Centre Church, 9-11 Lower Higham Road, Gravesend, Kent, DA12 2LY, for a copy of certain personal records we hold about you or to ask us to provide a free copy of certain personal records we hold about you to another organisation, if this is technically possible for us.
Whenever you visit our website – on a computer, tablet, smartphone or any other device – we'll use 'cookies' to recognise you, remember your preferences and show content we think you're interested in (unless you've turned cookies off in your web browser settings). Cookies are small amounts of information that we store on your computer and make it easier for you to log on to and use the site during future visits. If you get emails from us, they may use technologies to track things like whether you opened it, which links you clicked on, and so on. We'll use this information to:
Give you a better experience using our website;
Make our website work better, or our security tighter;
Understand how people use our website, or how they find us.
When you visit our website, a record of your visit is logged, and the following data is supplied by your browser:
Your IP address and/or domain name
Your operating system (type of browser and platform)
The date, time and length of your visit to the website
The resources you accessed and documents you downloaded
You have a right to withdraw your consent to our use of cookies at any time. Cookies are often used to enable and improve certain functions on our website, so if you choose to switch certain cookies off, it is likely to affect how our website works and your browsing experience.
From time to time, our website may also include links to other websites. These links are provided for your convenience to provide further information. They do not signify that we endorse the website(s). We have no responsibility for the content of the linked website(s). Our privacy policy does not apply to external links or other websites. The operators of other websites may collect your personal information. We encourage you to read the privacy policies of any website you link to from our website.
How we keep your information secure
We implement internal technical and organisational measures to keep your information safe and secure, including encryption, anonymisation and physical security measures. The Church will take all reasonable steps to protect your personal information, storing data on a secure server or in secure files.
We require all staff and volunteers to comply with our internal data protection policy and the standards set out within. This includes a contractual obligation to protect any data, and strict measures to maintain its confidentiality. We take security measures against access from unauthorised persons, unlawful processing, accidental loss, destruction and damage. However, the internet is not always a secure method of transmitting information, and accordingly, the church cannot accept responsibility for the security of information you send to or receive from us over the internet, or for any unauthorised access or use of such information.